WebYabber's Internet Marketing System
Profitably Market Your Business Online, No Matter Your Experience Level or Budget
What is the 'WebYabber Internet Marketing System'?
A Step-by-Step Plan to Get Tons of Traffic to Your Website
This is a proven plan to
drive massive traffic to your website
using search engine optimization (SEO), social media, email marketing, and pay-per-click (PPC).
A Method For Turning Website Visitors into Paying Customers
Learn how to "strengthen your funnel" and "optimize conversion rates" to double if not triple the value of your website traffic.
Includes Our Battle-Tested "Hooking" Strategies
If you don't "hook" website visitors, you'll never get them to stay and purchase from you. Learn precisely how to do this so you stop wasting money; do this today and you'll spend less & sell more.
Step-By-Step Course With…
14 online video training modules, and downloadable handouts and workbook so you can generate a flood of highly profitable traffic to your website.
What's Inside the 'WebYabber Internet Marketing System'?
Crafting The Perfect Web
Pages to Get More Sales
The top 5

 

website design mistakes you must avoid
The 4-part sales

 

formula to use to convert visitors into buyers

 

like clockwork
How to answer the #1 question in your customer's mind so they stick around and

 

become long-term buyers
Driving the Right Traffic
to Your Website
How to

 

attract business away from your competitors
How to turn your website into a

 

24/7 sales machine
3 little-known "tricks" to get more clicks
How SEO, PPC, email marketing, and social media

 

can work together for you (in unexpected ways)
How to Generate Tons of Free Traffic
3 ways to make your website "search-engine friendly"
The 2 things your website really needs to

 

rank in the top 10

 

(yes, SEO actually is this simple)
The #1 most important factor for

 

outranking your competitors
How to

 

drive massive amounts of free traffic with social media
Build & Profit from an Email List
The 5 keys to

 

building your list

 

the right way
Tips for creating emails

 

that your prospects will want to read
The best way to

 

get your emails sent
When to send your emails

 

(best times-of-day and days-of-week), for maximum response
It Took 15 Years to Create the
WebYabber Marketing Plan System for You
Hi, I'm Richard Whyte, Director of Operations here at WebYabber.
Over the last 15 plus years, we have helped many business owners grow their revenue and profits all based on having a solid plan in place. During that time we perfected a system for pulling all the details needed together to craft a powerful marketing plan.
Using this vast experience, we have created and constantly refined WebYabber's Ultimate Marketing Plan System to be the hands-down quickest and easiest way to create a winning marketing plan that allows you to dramatically increase sales and profits.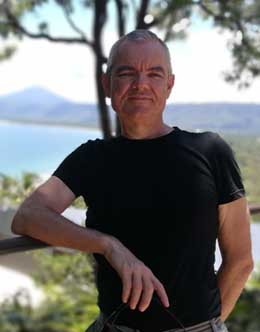 We're NOT your typical marketing agency. At WebYabber Marketing we use a proven Marketing Plan System that will document and build a powerful plan that will drive your business revenue growth.